2018 Squash Club Finals bring out exquisite play by all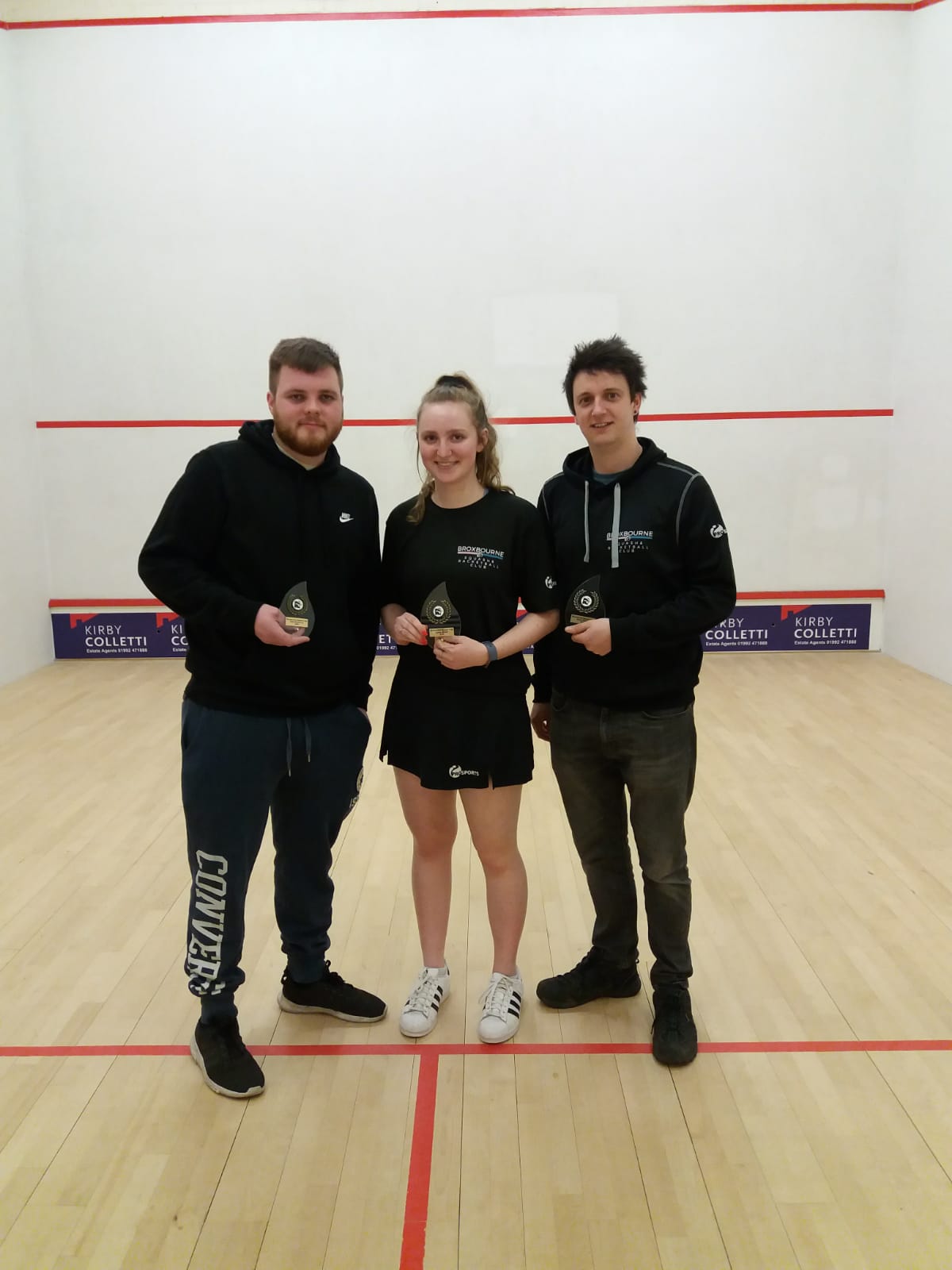 During the weekend of the 29th & 30th March, the 2018 Club's Squash B Finals reached their conclusion with some stunning squash played in highly competitive games.
A fair to middling crowd of club members watched as Jason Wright fought bravely against a keen Craig Perry in the B Plate Final, resulting in Perry eventually wearing down his opponent in typical 'Banjo' style. Both players were well received by the crown in attendance and both players left swiftly for the bar!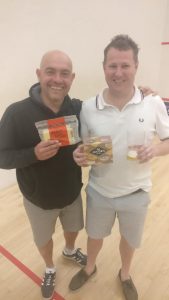 The Main B Final between Rory and James was highly anticipated to be a close affair and the crowd were not disappointed. After storming into a 2-0 lead, James looked ever increasingly likely to taker the title in a whitewash 3-0 result, however, Rory fought back bringing the game to 2-2 in emphatic style. However, after leaving the door slightly ajar in the 3rd and 4th games, James hity back hard taking the main Final 3-2.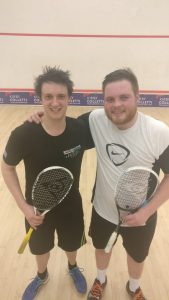 Amber Marshall successfully won the Women's A Final.