400 Santas dash through Broxbourne!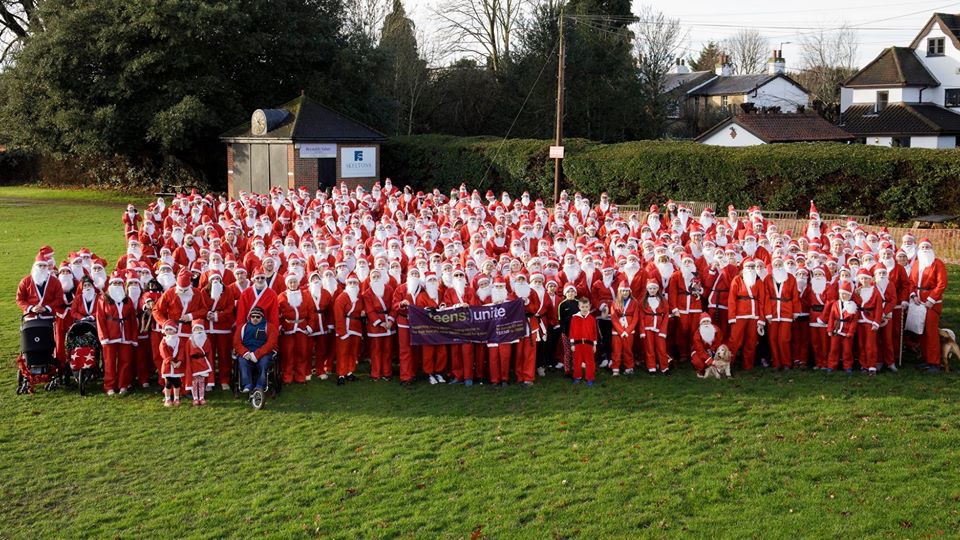 On Sunday 22nd December Broxbourne Sports Club was delighted to host another charity event organised by LK Fitness. 400 Santas gathered at the club to start a 5k course around the streets of Broxbourne. Participants included a few serious runners, lots of happy joggers and walkers, children, buggies and quite a few 4-legged friends! All were made welcome at the club afterwards and served mulled wine, mince pies and other refreshments. The event raised over £3,000 for the locally based charity Teens Unite and for Broxbourne Sports Club's disabled access fund.
Congratulations to Lucy Kennedy for the hard work to make this fun event bigger and better. And good luck with your preparations for the London Marathon!