AMBER & DAN SHINE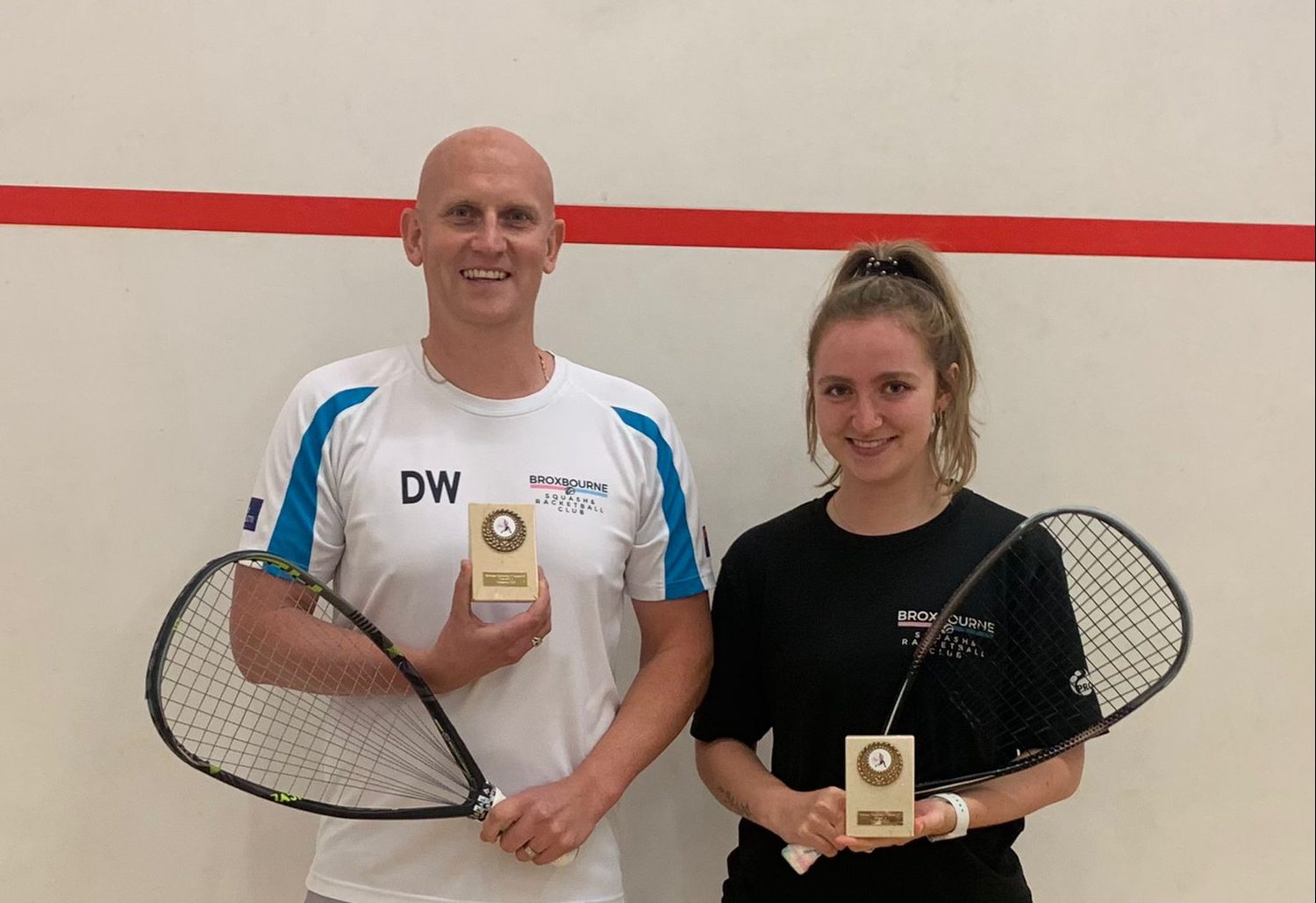 As the return to competitive sport continues, the past month has seen the resumption of the UK Racketball series. This past weekend at Edgbaston Priory Club in Birmingham, over 200 entrants arrived with the goal of becoming National Champion.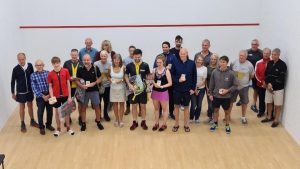 Broxbourne Sports Club was well represented with club members Amber Marshall, Daniel Weights, Adam Grilli and Dave Acquet all entering their respective categories. Acquet started with a strong win in the first round before falling to the eventual over 50's champion Ross Bryant from Sussex.
Adam Grilli had a tough draw, losing a close fought match against Wales' John Davies in the over 45's in the first round. This meant that Adam progressed into the plate competition where he amassed 3 fantastic consecutive wins. The highlight of which was a 3-2 win in the final which saw Adam win the plate competition.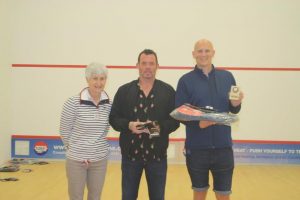 Daniel Weights was fresh off of a win in event 1 of the UK Racketball series at the beginning of August in Leamington Spa. He no doubt took that confidence into the National over 40's competition and won his matches comfortably 3-0 on Saturday which progressed him into the semi final. He then defeated the top ranked player in the event, Nick Wall of Yorkshire 3-0, and topped it off with a 3-0 win in his final against the Irish international Nick Staunton. This is a fantastic achievement to win such a strong event without dropping a game and be crowned National Champion for the first time.
Amber Marshall also entered the event full of confidence, winning a strong ladies event in Leamington Spa. Amber was the top seed after a good showing at the 2019 Nationals; the last time the event ran, where she came runner up as a 19 year old. Amber showed maturity and a high level of skill to live up to her seeding, she won the event also without dropping a game, including a 3-0 win in the final against previous winner Natalie Lawrence of Devon.