Bar Opening Rules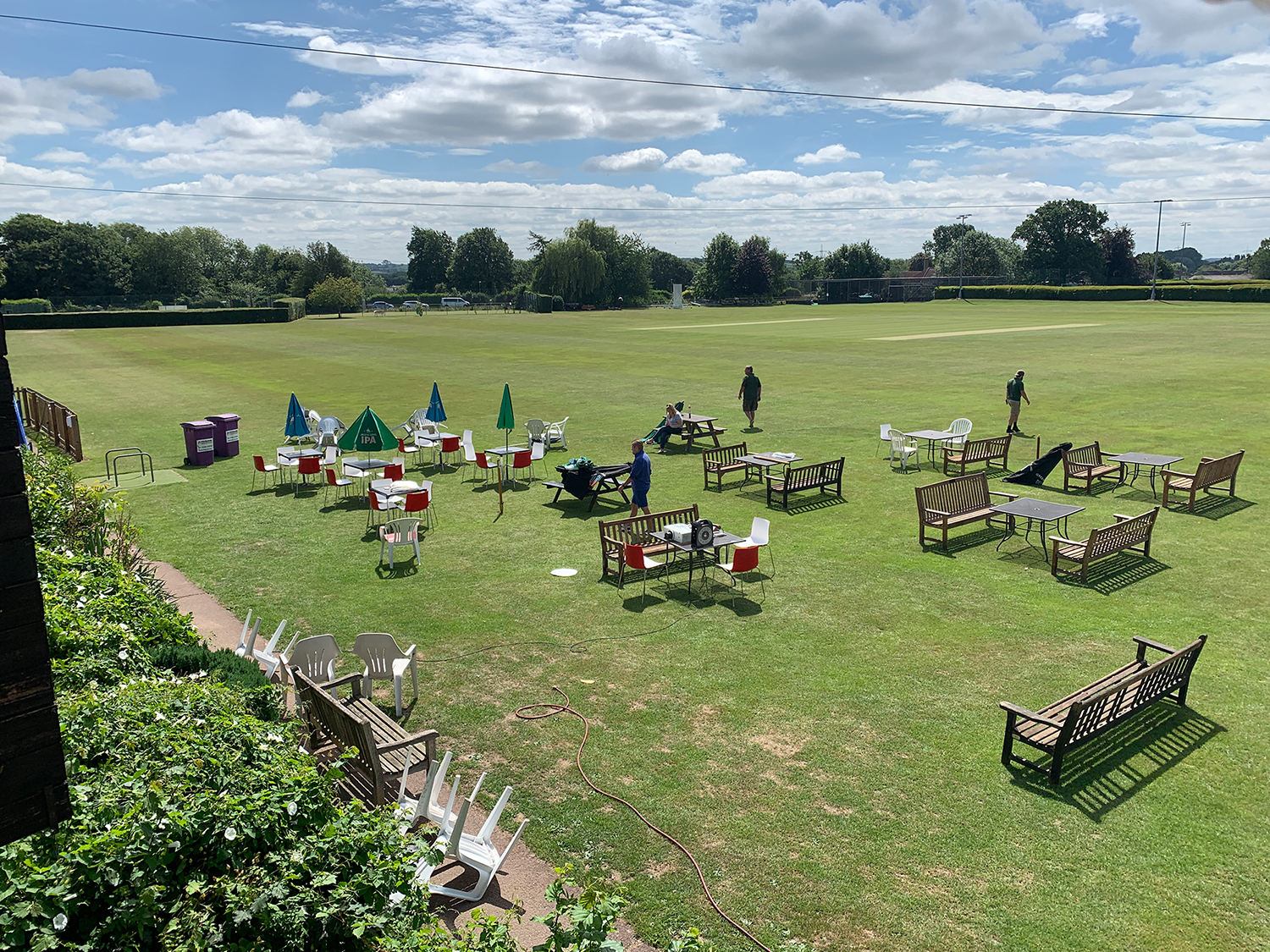 BAR RE-OPENING 4th JULY
Important Notice for Members.
We hope you are all well.
It has finally arrived, the moment when we can finally open the bar again.
On Saturday 4th July the bar will be reopening to provide an outside service.
This service is strictly for members only as we have a track and trace responsibility. Please do not bring numbers of guests this is for members only with their partners or family units. We will have security operating at the club on Saturday to help manage the new arrangements.
Operating Changes:
Initially we will be open from 11.00am to 9.00pm seven days a week, we will review the hours at regular intervals and keep members updated on any changes as they happen.  If it rains this will be more difficult as going indoors is not an option at present (bring your brollies and there will be as many garden umbrellas as we have up around the tables).
The practice of bringing your own alcohol to the club will need to stop. No more drinking around the sporting areas, please use the bar, the income is essential to our survival.
Clearly during this next period, we will be operating under a new normal and the rules laid out below must be adhered to strictly in order for us to operate safely.
We have liaised with the licencing authority and environmental health and although the current change in the licencing bill has not yet been through parliament it is expected to do so ahead of Saturday. It is expected that the we will be required to operate a one-way system at the bar and meet strict track and trace guidelines.
We are fortunate in that our current members fob system will allow us to track and trace all members using the bar. This will enable us to identify accurately windows throughout each day when people are at the club and then through their details held by the club, track those family members that were with them.
Tables will be separated across the field, to create social distancing and cleaning materials provided on a table at the bottom of the bar stairs for anyone wishing to wipe tables with anti-bacterial cleaner before using, do not move or rearrange the tables. The toilets will be open, and sign posted for entry and exit routes.
In order to meet licensing laws and track and trace responsibilities we will not be accepting Junior fobs being used by adults to purchase alcohol. We encourage all parents of juniors wishing to use the bar to join the club as a social member (membership is available at £50 to apply email Teresa at info@broxbournesportsclub.co.uk ) and you will get your own fob for use throughout the year. Furthermore this will provide much needed revenue to ensure our financial viability throughout this year.
If you do not have a fob do not ask the bar staff to use theirs, they will be under strict instruction not to do so.
Rules:
The bar will be open strictly to members only, this is necessary for us to meet our track and trace responsibilities. Member's partners and family unit will of course be welcome but must be in the company of the member.
Payments will be through one of two methods either by card (tap) or by putting credit onto your fob (this can be done at the till or via the club office) and using that.
A one-way system will be in operation for purchasing drinks, you will be required to enter the club via the function room door (follow the signs). 
At the function room bar, you will need to wait until you are called to order by the bar staff (note floor stickers)  you will then need to tap your own fob on the side of the till then step away and give your order the bar team member who will enter onto the till (We will put a bar menu on the club website to allow people to peruse ahead of ordering)
You will then pay via the card machine or via credit on your fob.
The drinks will be poured in the front bar and left on the bar with your ticket for collection.
We have several drinks carriers (more on order) that you can use to take your drinks back to your table out on the grass. Please remember that groups of more than 6 people from different households are not allowed at any one table.
When you have got your drinks to the table please return the carrier to the bottom of the stairs and clean the handle ready for re-use.
Junior fobs will not be accepted for the purchasing of alcohol.
PLEASE NOTE:
Each member is responsible for their own safety and also to ensure they do not endanger others, please do not come to the club if you have any of the CV19 symptoms seek guidance from the NHS and isolate.
WE AS A CLUB ARE DOING EVERYTHING WE CAN TO MAKE THE ENVIRONMENT SAFE FOR OUR MEMBERS TO ENJOY A SOCIAL ATMOSPHERE.
RESPECT THE BAR TEAM, RESPECT OTHER MEMBERS AND BE PATIENT THIS IS NEW TO US ALL.
Thank you all for your continued support.