Baseline Tournament a 'buzzing' success!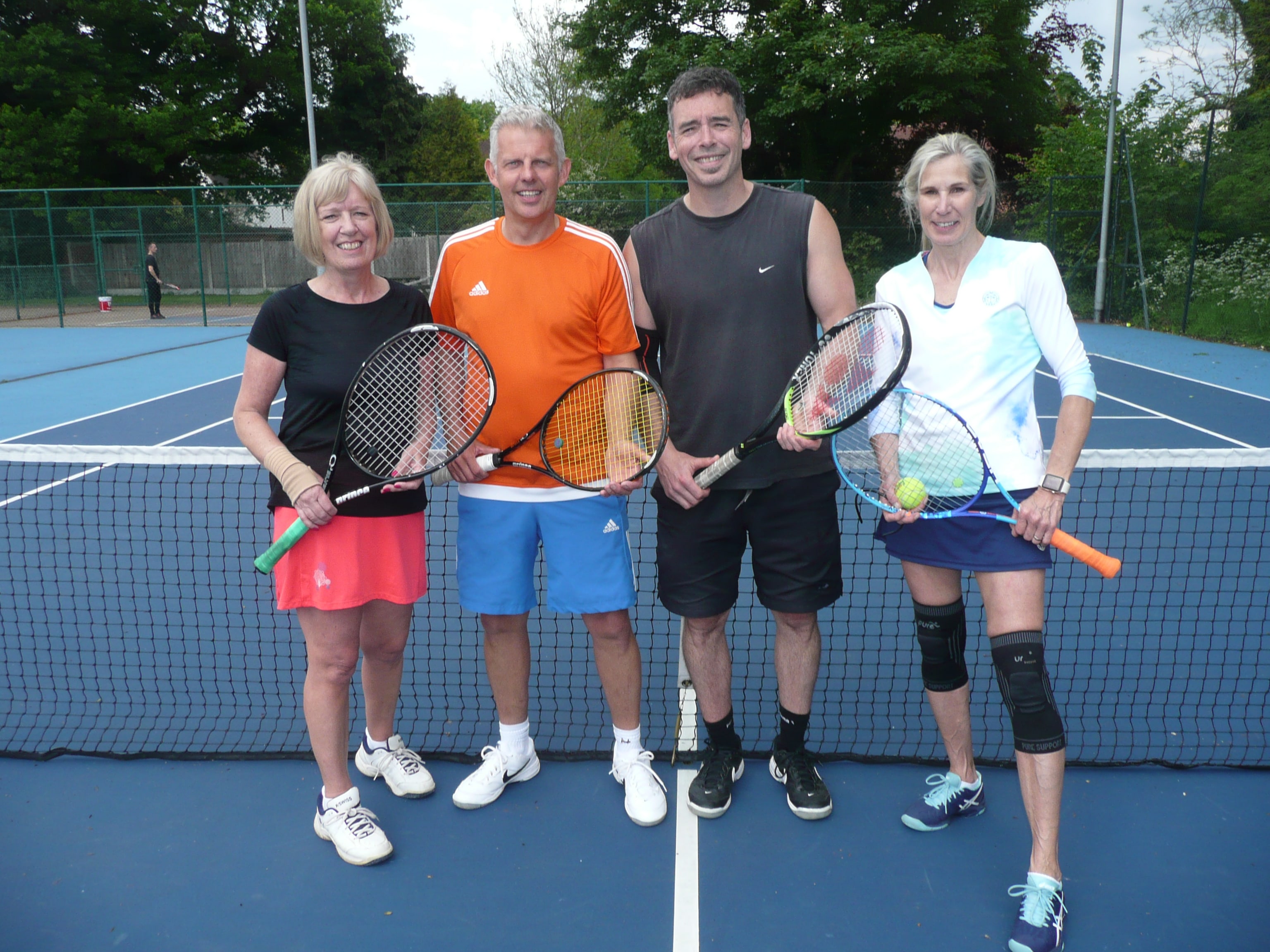 The mixed doubles 90+ tournament was held at the club on Saturday 18th May and was supported with a gracious turnout of players of mixed abilities, making for a good day all round.
There was a momentary interruption when a swarm of bees descended on the courts, flying at a low height over the tiger courts and somewhat dangerously over the heads of both Jim and Saskia. This didn't stop the pair from performing at their best as the buzz gave them the motivation to win the tournament.
It was a great afternoon's tennis organised by the lovely Nicole, with teas supplied by Karen the caterer.
The afternoon ended with drinks in the main bar whilst watching and enjoying the cricket.
The next tournament is an American Tournament on Saturday 1st June 2019 starting at 2pm.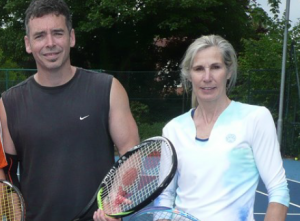 Winners Jim and Saskia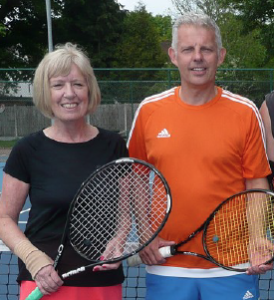 Runners Up Jenny and Steve