Broxbourne Ladies Play in Memory of Cathy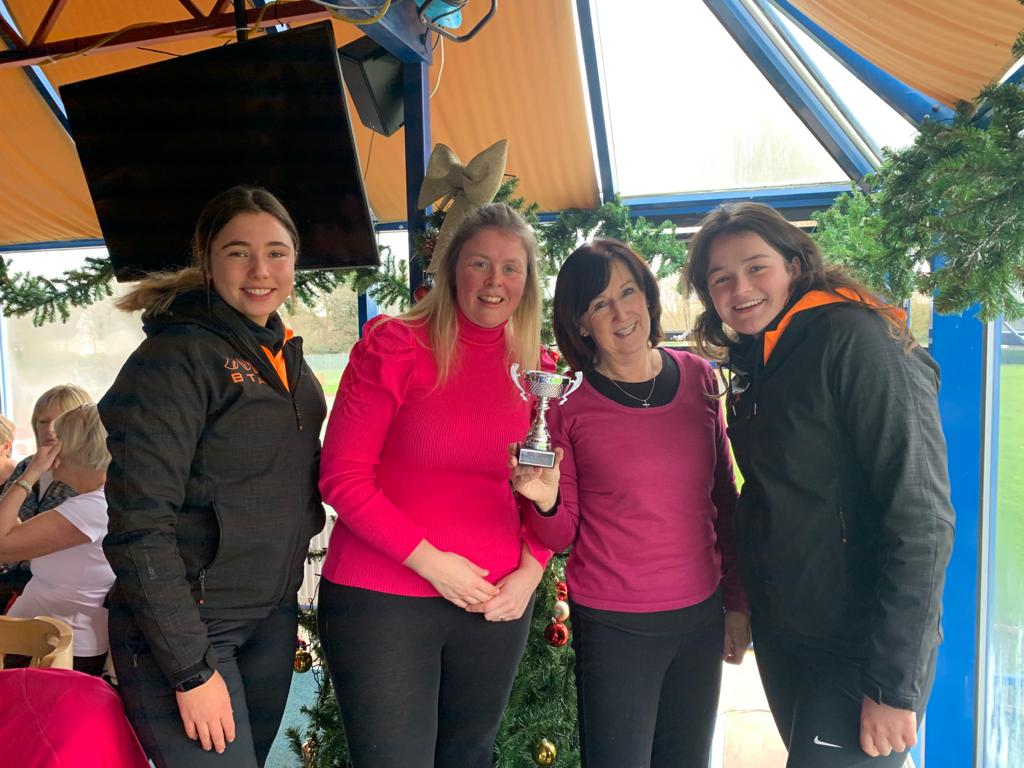 Over 30 ladies wrapped up warm to compete in a charity tennis tournament on Friday 13th December.
It was a team event with the Yellows captained by Carol Bailey and the Purples led by Chris Doe – both close friends of Cathy Ruffles who sadly passed away in October. Organised by Nicole and Millie from the Broxbourne Tennis Academy, the teams battled hard against each other (and the wind and low sun!) all morning. The final result was close, with Carol's yellow team winning by a margin of just 3 points. Cathy's daughter, Alison, joined us to present the trophy to the winning team captain.
The tournament and the raffle raised a fantastic total of £350 for Keech Hospice, Cathy's nominated charity.
Jenny Stocker, Tennis Club President, said afterwards "When we came up with the idea for this we wanted to create an event that Cathy herself would have enjoyed. It needed to be fun and sociable as well as competitive, and I think the formula was just right. Thank you to everyone who played and helped to make it a success."