Successful launch of padel at Broxbourne Sports Club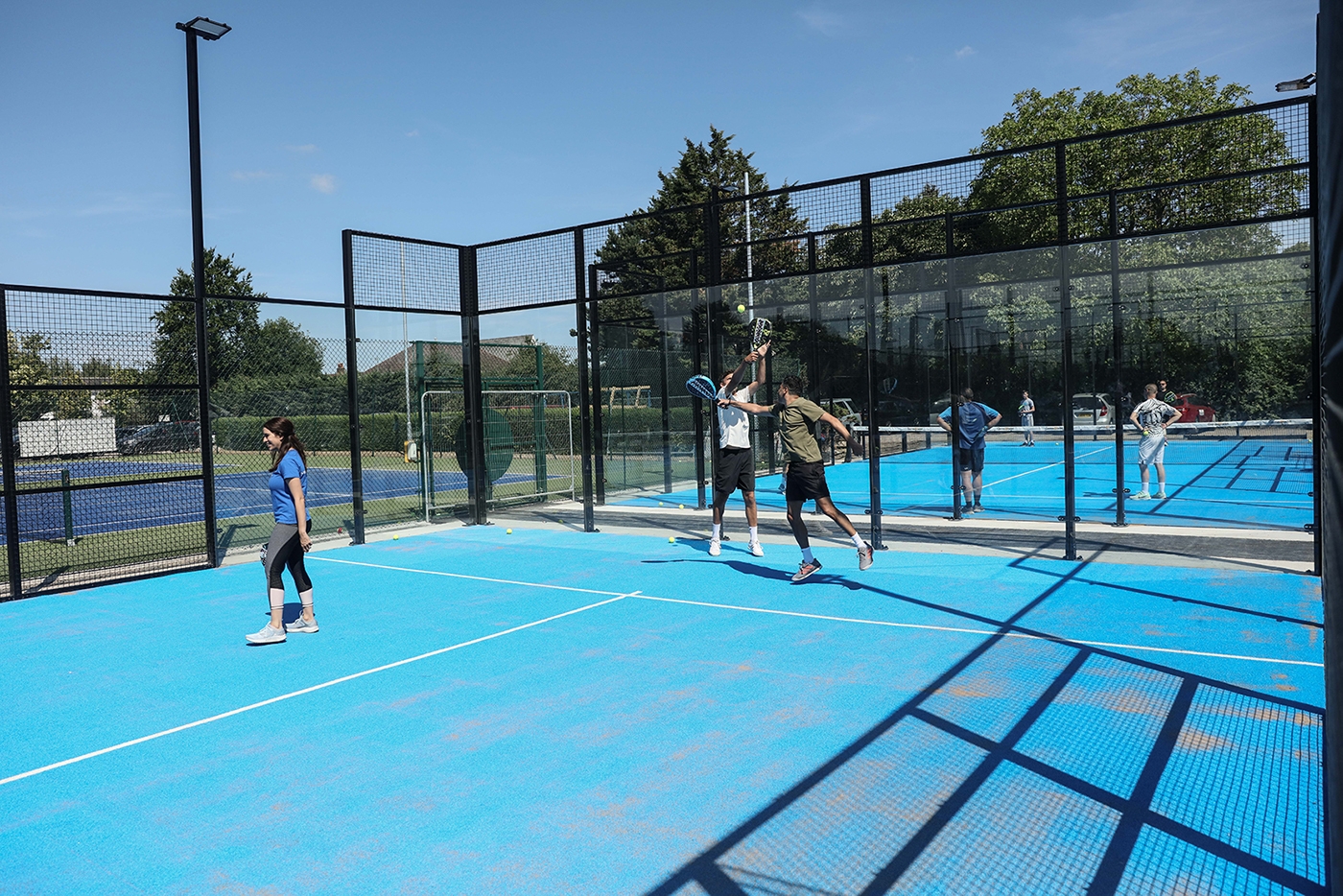 During the weekend of the 16th & 17th July, the Padel courts at the club were opened for play with both James and Jack from Game 4 Padel offering taster sessions throughout.
The Game 4 Padel organisation have been busy building two new Padel courts in between our tennis courts, ready for all members and outside guests to enjoy.
The taster sessions were exceptionally attended with both our experienced tennis coaches Dom and Harry joining in the fun coaching and exhibition games.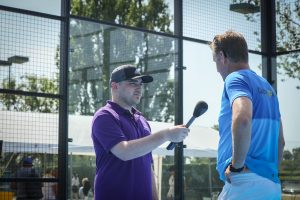 The club was delighted to also welcome Three Counties Radio presenter Chris Milligan who joined in with James, Harry and Dom for a personal session. After enduring the intense heat and the skill of all coaches Chris told us, 'It was a great experience and thanks to the coaches for allowing me to participate'.
Chris added to the previous interview with our very own Sarah Elliot during his sports slot on Tuesday 19th July. His BBC Three Counties Radio sports programme featured his interview with James Rose and his first padel lesson!
SEE THE GALLERY OF PICTURES FROM THIS WEEKEND HERE>
If you need any further information about playing padel at Broxbourne please email padel@broxbournesportsclub.co.uk