Craig Perry beats Ryan at last!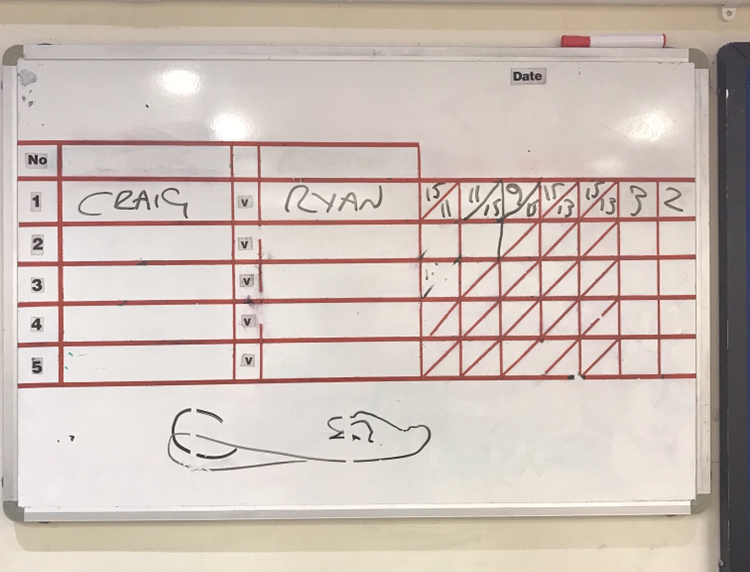 Regular squash and racketball member Craig 'banjo' Perry surprised himself, fellow members and even the 'gods' on Wednesday evening as he beat Ryan the Invincible 3-2 in a hard fought battle.
Craig, who has gone through an 'off patch' in recent months, found form from somewhere to manoeuvre himself around the court and out smart the experienced and athletic Ryan by putting him in, and in Craig's words, 'all sorts of bother!'
It was Craig's first major win since his childhood, so drinks this weekend should be on him.
This post will self destruct well before then!