England Over 50s cricket team visit Broxbourne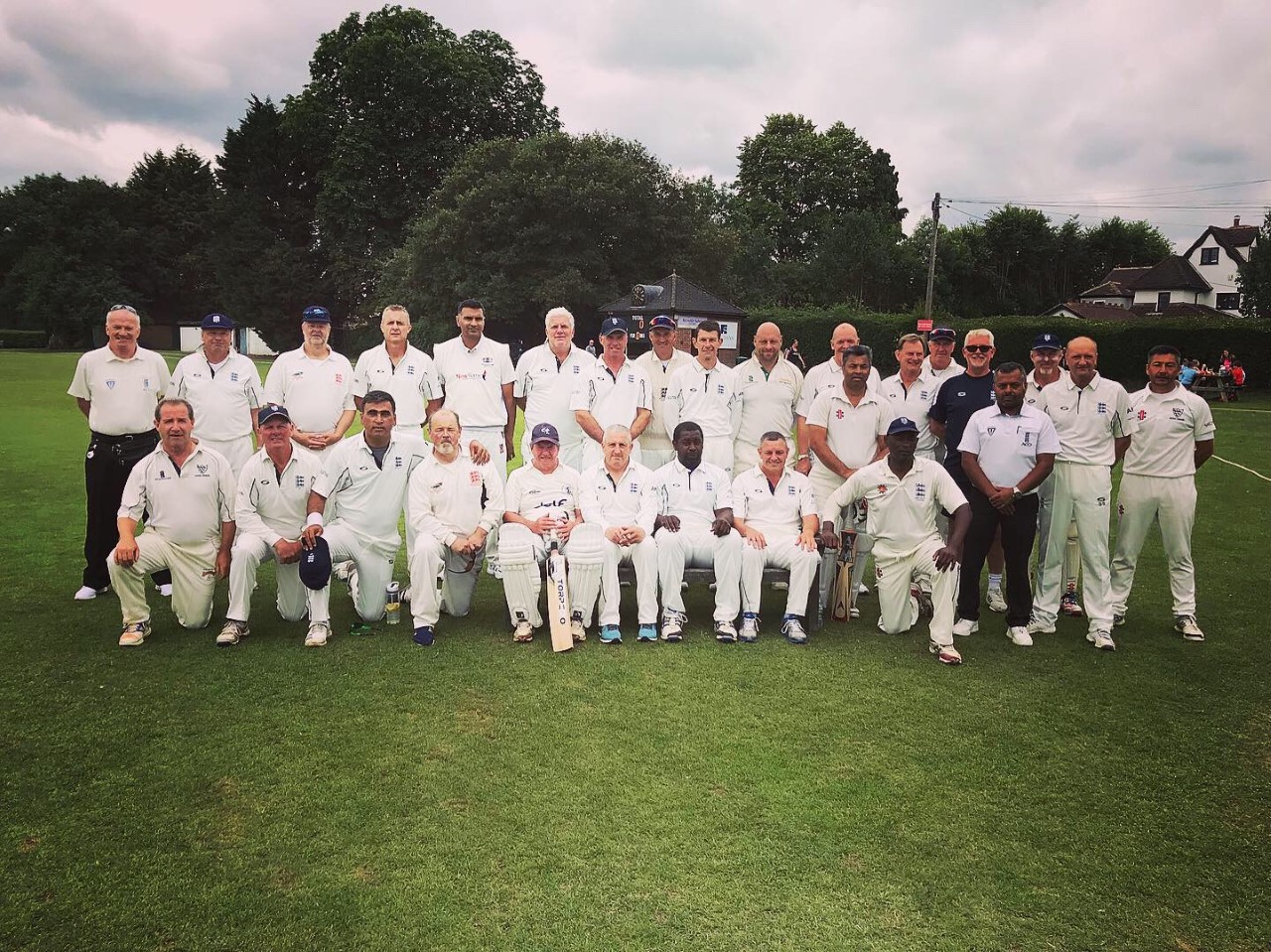 Another hugely successful day down at Broxbourne on Sunday 7th July.
We had the honour of welcoming England Over 50s who took on an ECB Over 50s County Championship XI in a 45 over match in preparation for the upcoming Over 50s World Cup in South Africa.
A brilliant match with high quality cricket on show throughout with former England international Mark Alleyne, seeing his England Over 50s side come out on top winning by 32 runs with Mehboob Elahi (65 & 1-16) picking up Man Of The Match.