Geoff Taylor storms to Racketball A Final success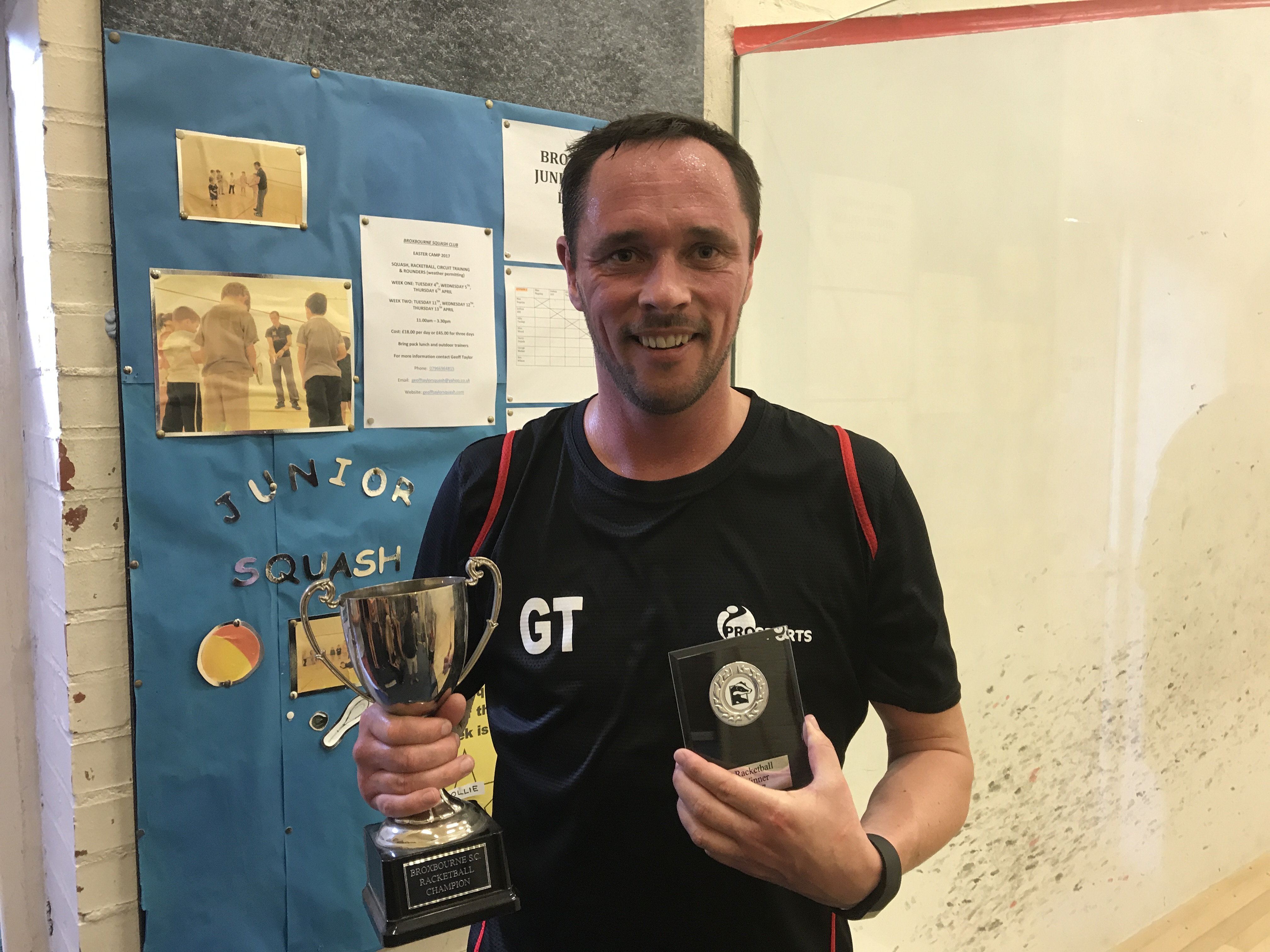 An energetic Geoff Taylor turned up for the Racketball A Final vs Keith Timms and made his mark within minutes. The current club coach was in tremendous form taking the first game  with quick fire exquisite shots.
Timms fought back in game 2 but could not shake off Taylor, who certainly bought his A game.
Red faced Taylor, who had put everything into this final, was still up tempo despite his younger oppoenent (who I believe has never broken sweat) taking shots so low down he was almost horizontal. Taylor edged ahead in he last to complete a whitewash against a very good opponent.
Final Score. 3-0
Attendance: 39