Keith Timms does it again!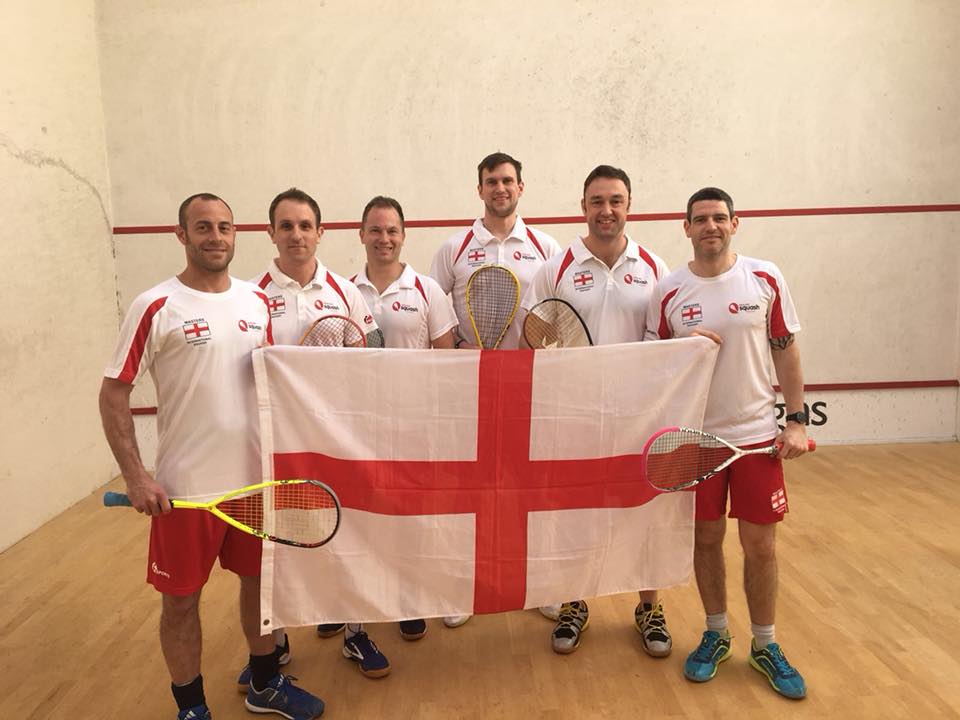 England's O35 Squash Team brushed aside nations like Ireland, Scotland and Wales to earn a magnificent victory in Cardiff last weekend (28th April).
Broxbourne Squash superstar Kieth Timms was ever present in the winning team captained by Alex Preston from Tring Squash Club.
Alex stated that 'I couldn't have been blessed with leading a finer group of gentlemen to such a victory'. Team members were Marcus Hayes, Darren Lewis, Phil Nightingale, Paul Stroud and our very own Keith Timms.