Lashings Weekend Arrives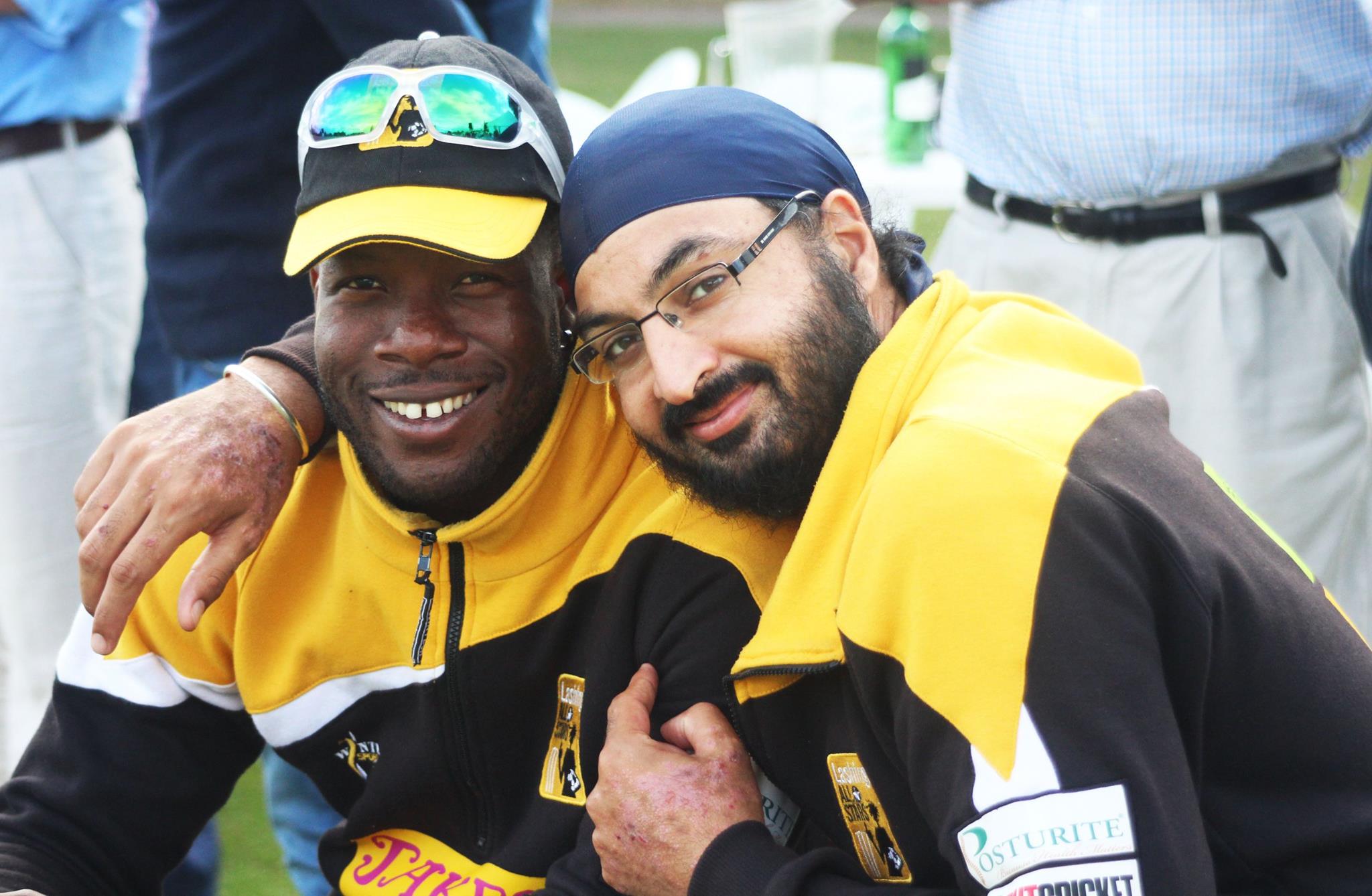 With the recent euphoria surrounding the World Cup with England about to embark on the semi final vs Croatia tonight (Wednesday 11th), the club interrupts the football to focus on the annual LASHINGS event on Friday 13th.
FRIDAY 13th JULY
If you have had your head in the sand for the past few years the LASHINGS event is a combination of differing events over the weekend starting on Friday with the return of the LASHINGS ALL STAR cricket team showcasing world renowned players from yesteryear and post modern eras.
Starting at 4pm the club would like to invite all members who can maybe finish work early on Friday to join the club in supporting our boys against a very popular and talented LASHINGS side. With the official luncheon and fund raising activities over by mid afternoon, the work starts on the square with the match being played under a 20/20 format.
After the match all members are invited to join the players and spectators in the marque for the entertainment provided by a very talented Hazel Barrett who will be playing from 8pm.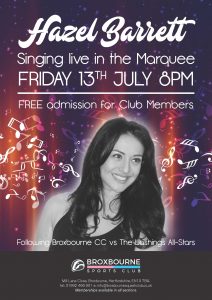 SATURDAY 14th JULY
The Real Ale and Gin Festival hits the marquee on Saturday evening with a splendid arrange of gins and ales all available for ticket holders to enjoy.
Tickets are still available from behind the bar and as of today (11th July) the price is still £40 for the Gin Festival tickets/wristbands and £30 for the Real Ale tickets/wristnbands.
For members who are not lovers of either gin or ale the marquee will be selling regular bar drinks and a charge of £5 will be added to obtain a wristband for entry to the marquee bar.
SUNDAY 15th JULY
Hopefully 'It's Coming Home'. The World Cup Final will be played, England /Croatia vs France on a big screen in the marquee from 3.30pm with the Wimbledon Men's Final at 2pm.
Members are reminded that the car park will be extra busy during the Friday, Saturday and Sunday and are advised to leave your cars at home.
For more info please contact the bar or office during the relevant times.