League fixtures too high! Adrian and his portable ladder.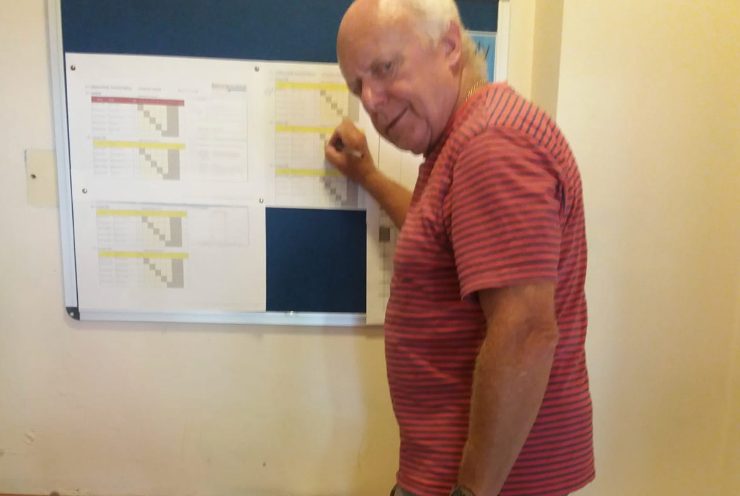 For most, climbing the leagues in either squash or racketball comes with both anticipation and excitement as the new fixtures are posted. For some, like Adrian Turnham, the thought of moving higher up the leagues is earth shattering.
At barely 5ft, Adrians current league position has been posted too far out of reach for him to view. Adrian told a BSC reporter, 'It's terrible. You turn up to view the new leagues and I need a ladder to do so'.
Adrian has looked on the funny side of things and is currently looking into a children's trampoline that allows buoyancy in confined spaces.
If anyone has any ideas on how Adrian can view his new league please contact squash@everyonesawinner.net