Squash Handicap Finals played out at a high level.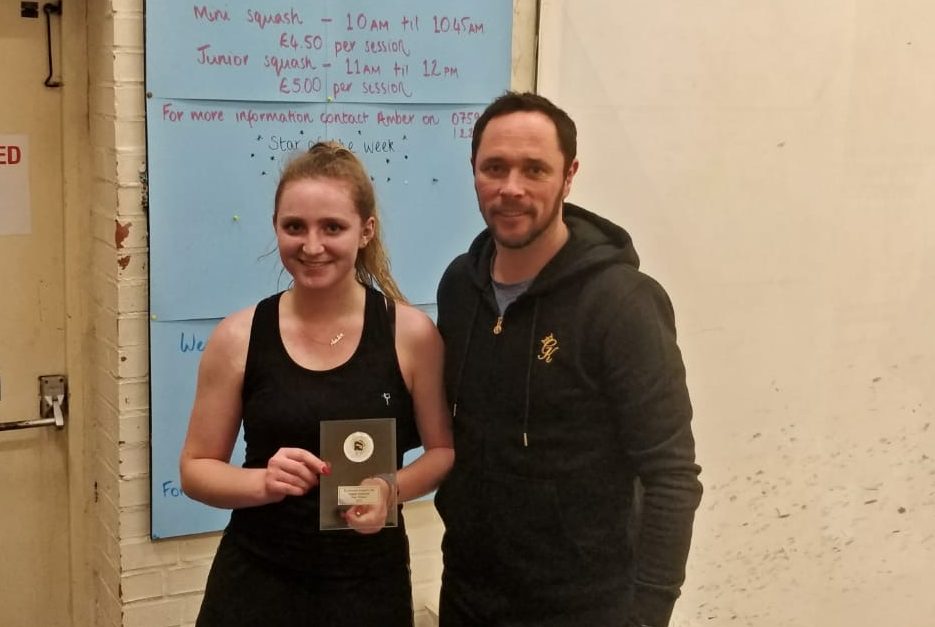 Both the Squash Handicap Final and Plate Final were well fought out between a talented mix of players. With any handicap competition, it is the best way for players of differing abilities and standards to pit their wits against players of a sometimes higher level. 
Both the Squash Finals did not fail to do just that.
With Richard Fagan playing off +2 against Danny Pope playing off 0, the Plate Final was very closely matched. After two close games Richard came a way with a deserved 2 games to zero win.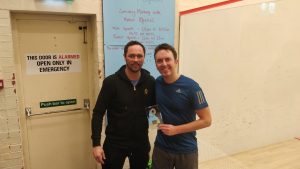 Pictured above: Winner Richard Fagan (right) with Geoff Taylor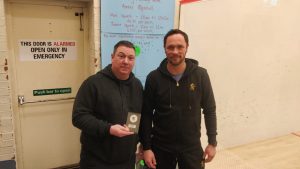 Pictured above: Danny Pope (left) with Geoff Taylor
The main Squash Handicap Final saw Amber Marshall on -14 vs Alex O'Sullivan on -22. Both players fought gallantly but it was Amber who ended victorious. A 2-0 scoreline only highlighted how special Amber is to this club and how magnificent she is as both a racketball and squash player. Well done Amber.
Pictured above: Amber (left) with Geoff Taylor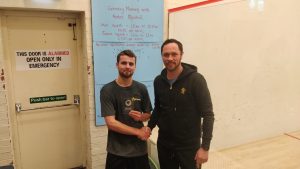 Pictured above: Alex O'Sullivan (left) with Geoff Taylor