Steve Currie wins Racketball Plate Final.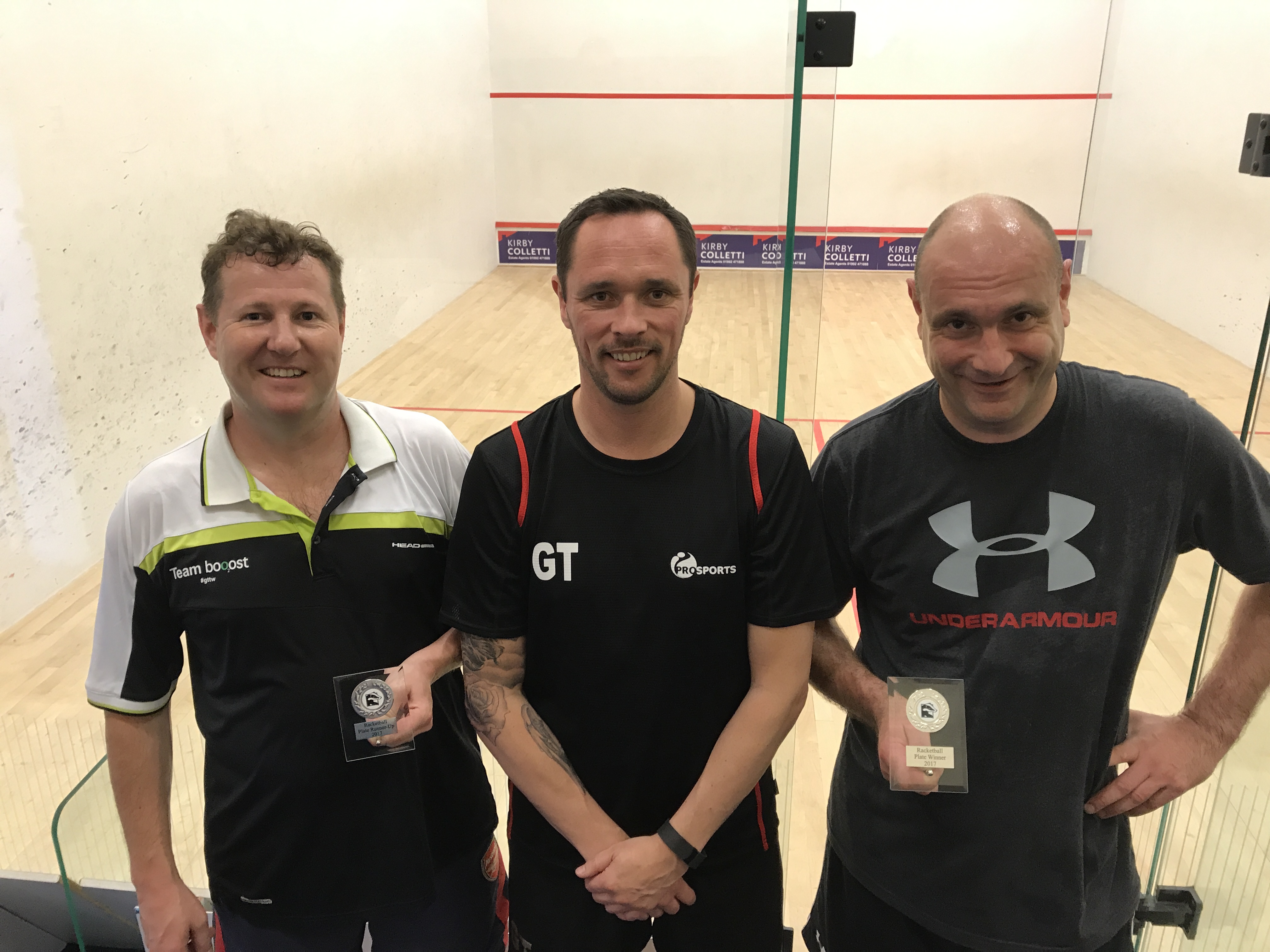 The Broxbourne Squash and Racketball Club witnessed a one sided club 'Racketball Plate Final' between Steve Currie and Craig Perry. After a quick start it was Currie that took the first game without breaking sweat. Perry on the other hand looked like he had only just arrived on court from an all night bender.
The second game was a more lively affair with Perry looking more like his sober self firing himself into a 10-6 lead, only to be hauled back by a confident Currie. At one point Currie lunged for a shot only to see his legs buckle like a new born donkey. After a re-setting himself he took the second game in style.
The third game was a straight forward affair for Currie with Perry panting like a old Datsun. Final score 3-0
attendance: 46!