Tennis Update for May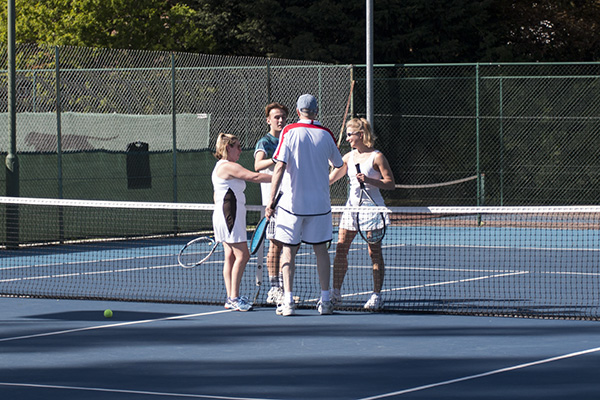 With the tennis season well under way the club has seen two events in two weeks recently with the Open Day and Mixed Doubles Handicap tournament.
Broxbourne Tennis Club's Open Day went well on Saturday 28th April. Unfortunately we were unlucky with the weather, but there was a reasonable turnout for the free coaching sessions in the morning and a few more joined us for social tennis in the afternoon. We signed up 30 new members including 18 juniors on the day, and a few more guests have joined online since. We welcome them to the club and hope they enjoy their tennis with us.
Saturday 5th May was a dramatic contrast in terms of weather and we had a fantastic turnout for the Mixed Doubles Handicap tournament. 20 pairs competed hard for a beautiful trophy – and we celebrated the opening of the grass courts for the season. They look fantastic, so thank you to the ground staff for their hard work! The eventual winners were Natasha Savage and Callum Pounder – congratulations to them for a consistent performance winning all their matches.