Walking Football Comes to Broxbourne!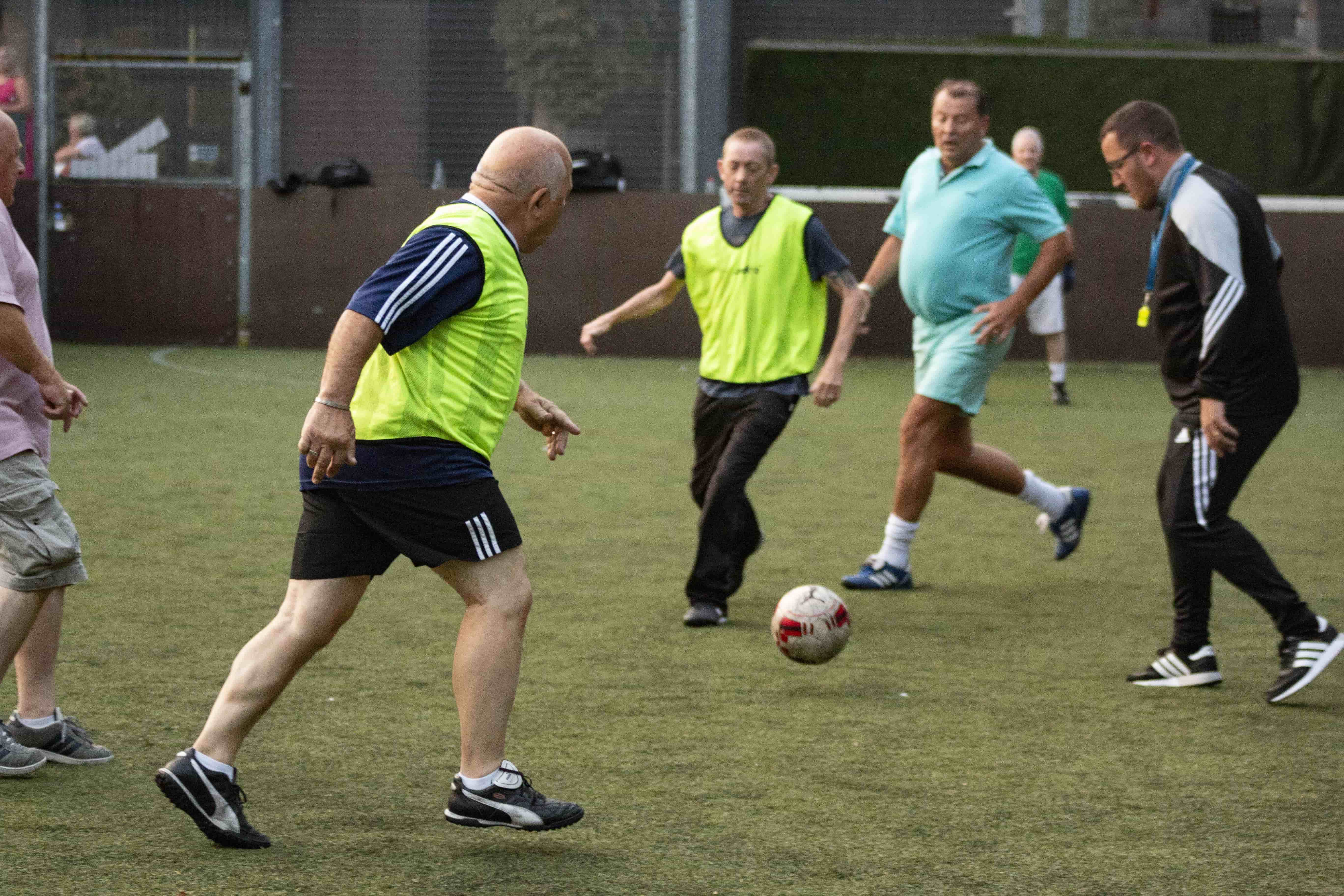 Broxbourne Sports Club is delighted to be hosting a new sport on our astro pitch – Walking Football. This low impact version of the game has been growing in popularity around the country. It enables those who are no longer able to play mainstream football or other sports to keep active. And the special rules which ban running and contact between players makes it accessible to men and women who have not tried team sports before. And it's good for your general well-being too!
There will be sessions led by a qualified coach from GC Sports running for an hour every Friday morning at 10.30am – starting on 5th October with a free taster. It's great value – just £3 pay and play, with discounts for Broxbourne Sports Club members. Click here for more information.