Broxbourne Runners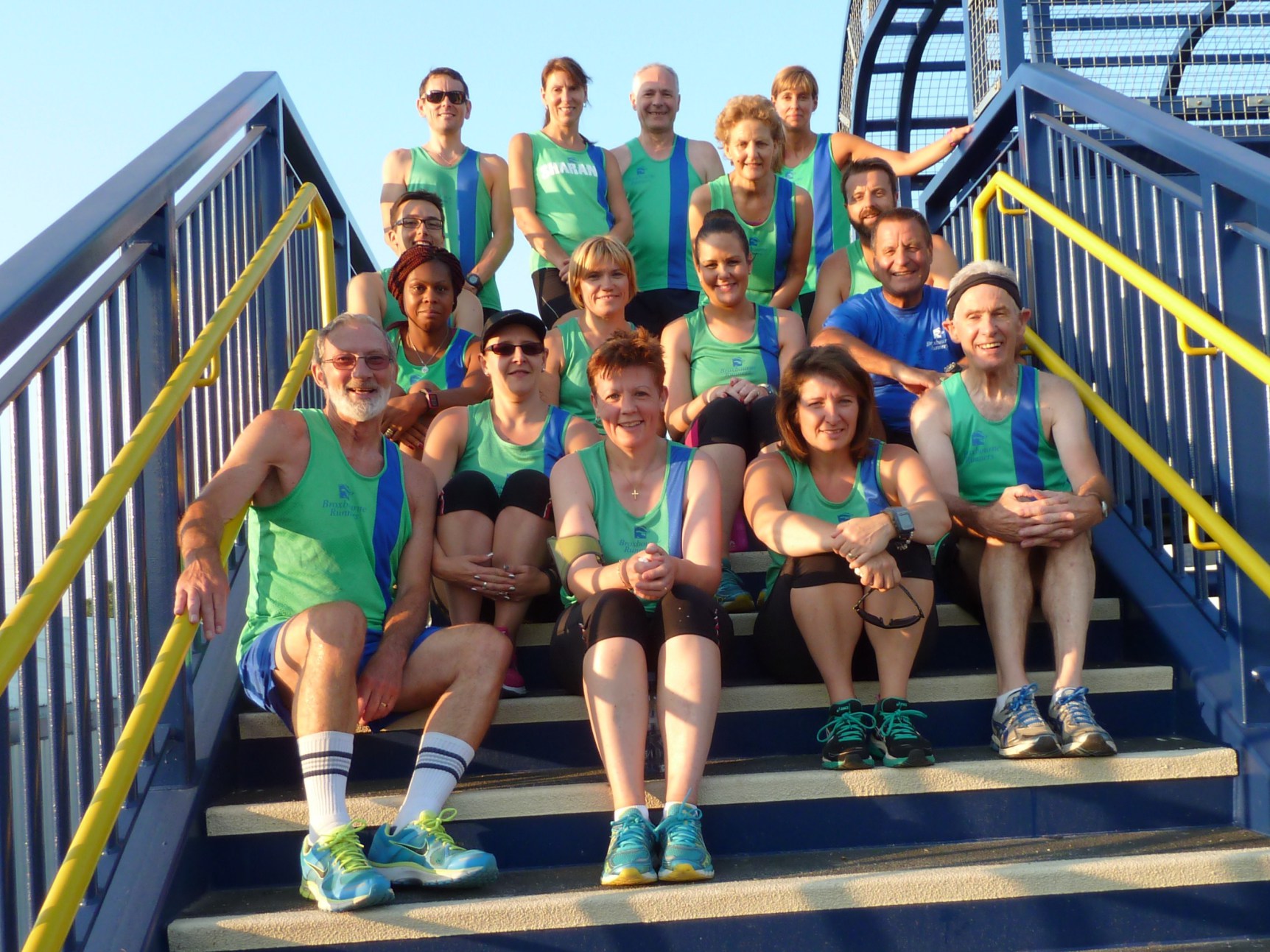 Broxbourne Runners are based at Broxbourne Sports Club.
As always new members are very welcome.
WEDNESDAYS – Meet 7 p.m. at Broxbourne Sports Club. We try to ensure that all standard of runner are catered for and always have 3 different sessions available each Wednesday evening.
These are :
Beginners/Slow Run : Typically 4-5 miles at the pace of the slowest runner. The emphasis is on enjoyment and teamwork and the Club ensure that an experienced runner, familiar with the route, leads the run so that new joiners can join in with confidence. We recommend that you be able to run 4 miles in approximately 40 minutes to benefit from the session.
Medium Run : Typically 6-8 miles at a reasonable but sociable pace. This is a time to put in extra miles whilst chatting, swapping jokes and discussing topical events of the day – but mostly on building up a thirst for the evening's beer or fruitjuice.
Hard Session : This may be a speed session , set of hill reps or intervals and enables members to push themselves to their own limits.
The emphasis is on improving running performance whilst making the sessions as varied and enjoyable as possible. The sessions are structured so that all standards of runner other than absolute beginners can take part and benefit from a hard but enjoyable .
Each month we also run a Club handicap on a Wednesday evening aimed at all members finishing at exactly the same time from a staggered start. Anybody from the fastest to the slowest member can win and this ensures some friendly competition exists throughout the Club.
Visit the Broxbourne Runners website for more information.