Broxbourne Padel Club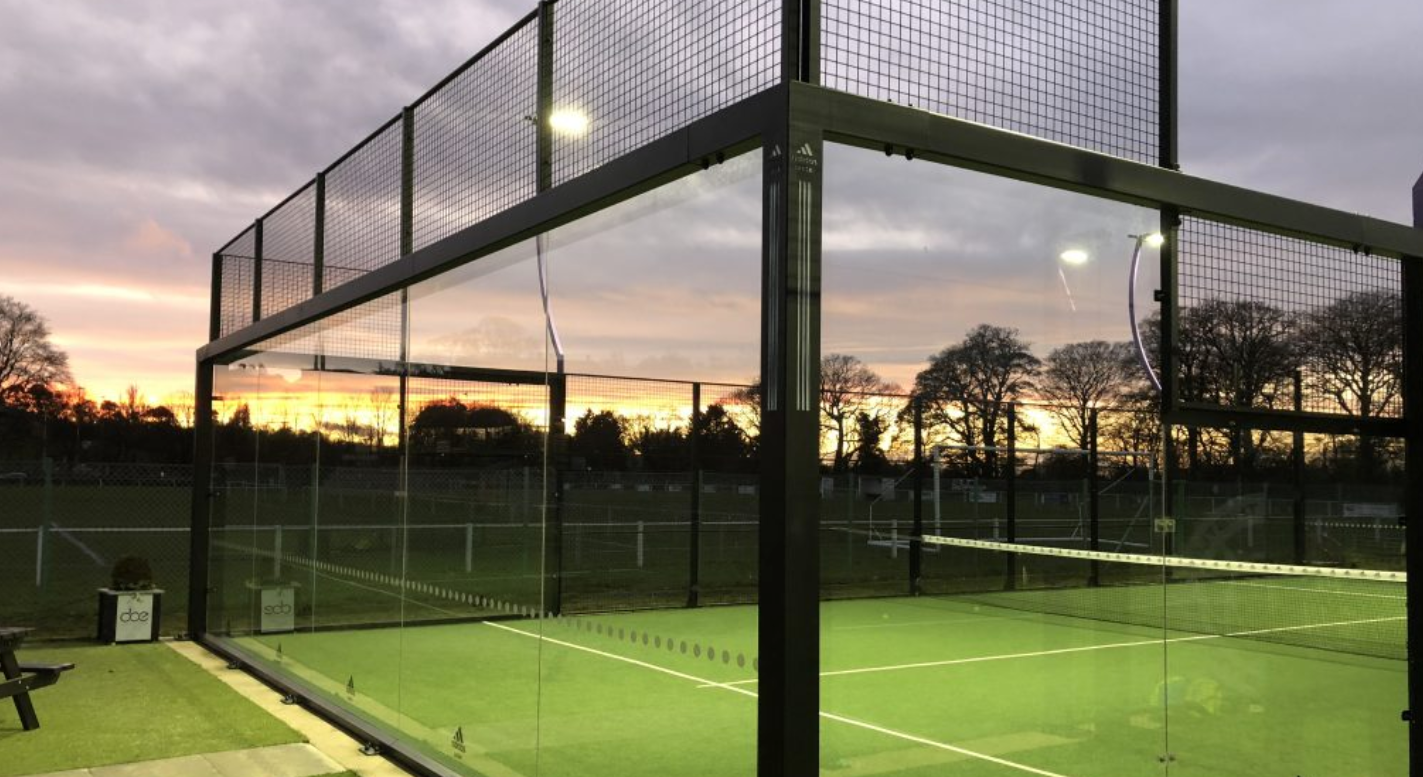 Broxbourne Padel Club is operated in partnership with Game 4 Padel.
G4P was established in 2018, has Padel facilities running at 6 sites across the UK – with many more in the pipeline due to launch in the next 12 months. With G4P's expertise and enthusiasm it is an exciting way for Broxbourne Sports Club to bring this fast growing sport to our existing members and the wider community.
There are 2 Padel courts opening at Broxbourne Sports Club in summer 2022. Further information and dates to follow.
Join Broxbourne Padel Club
Becoming a member of Broxbourne Padel Club brings a number of benefits including:
Discount of £2 per hour off all court bookings
Can book courts 14 days in advance
Discounts on participation in social Padel sessions, club tournaments etc
Social membership of Broxbourne Sports Club, with a fob that enables member discounts on bar purchases, events etc and door entry to the clubhouse
If you subsequently join another Broxbourne Sports Club section you will be entitled to the equivalent of 50% off the cheaper membership
G4P membership which entitles you to the relevant membership discounts and benefits at all G4P's UK venues
Cost of Broxbourne Padel Club Membership
Broxbourne Padel Club membership is £10 per month, or £20 per month for a family
Existing members of a Broxbourne Sports Club section can buy a Padel "add-on" for £5 per month
The third option is G4P membership at £5 per month, £10 for a family
The table below summarises the benefits available for the different membership options:
| | | | |
| --- | --- | --- | --- |
| Costs/Benefits | Broxbourne Padel Club | G4P Membership | Non members |
| Cost per month – new members | £10 | £5 | £0 |
| Cost – existing BSC members | £5 | n/a | n/a |
| Court hire discount | £2 pp/per hour | £2 pp/per hour | £0 |
| Advance booking | 14 days | 10 days | 7 days |
| Discount on club activities | Yes (details to follow) | No | No (access may be limited) |
| BSC Social Membership | Yes (inc fob) | No | No |
| Discount on other BSC memberships | Yes | No | No |
Starter Packages
G4P offers starter packages which provide a racket and 3 months free membership* – 3 options are available:
Starter Package – £60 (racket – choice of a Vairo Element 5.1 Pro, Dunlop Hunter, or Adidas Match 3.0 Padel racket)
Premium Package – £95 (choice of racket: Adidas RX10, Dropshot Sorrento, or Head Alpha Power)
Pro Package – £270 (choice of 2022 pro racket: Adidas Adipower 3.1 or Adidas Adipower Control 3.1)
These packages are available from the Game 4 Padel shop: https://game4padel.shop/collections/membership-package
*New Broxbourne Padel Club members will pay £5 per month for the BSC social membership element over the 3 months of the starter package
How to join Broxbourne Padel Club
Membership and court bookings for Padel are managed via the Matchi system.
All those wishing to play at Broxbourne will need to register on Matchi and then apply for membership via this link: https://www.matchi.se/facilities/game4padelbroxbourne
For full Broxbourne Padel membership (new members), you will also need to add on the BSC social membership element – you will be directed to Broxbourne's Clubspark membership page from the Matchi system.