Tennis Events Calendar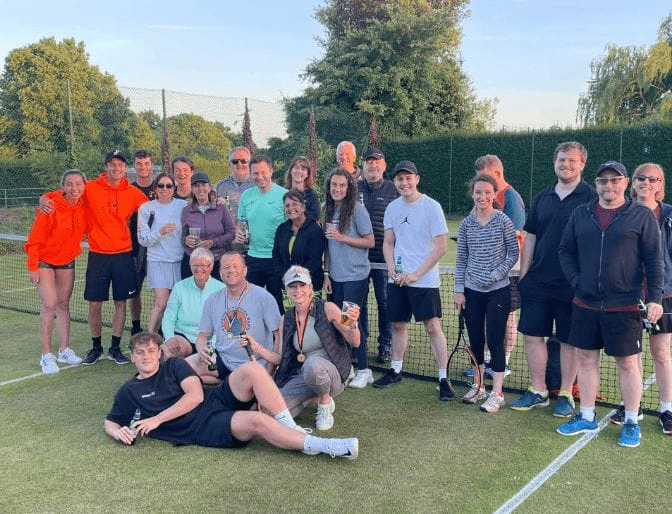 A variety of on-court and off-court events take place throughout the year and everyone is welcome to join in.
2022 has already seen a number of American Tournaments, the 90+ Mixed Doubles event (combined age of partners must be 90+ years) and the ever popular Tipsy Tennis!  (Yes, its exactly what it sounds like.  Tennis, but you're a bit tipsy!)
*** 2022 Club Championships ***
Ladies' Singles  :  Men's Singles  :  Ladies' Doubles  :  Men's Doubles  :  Mixed Doubles
Finals Day – September 24th
Please ensure you have paid £2.00 for each entry.  Queries to Harry or Dom.
Draw and rules – please download here:
Broxbourne Tennis Club Championship Rules 2022
Please note that if you lose before the Quarter Finals you will be entered into the consolation draw for that event – so at least 2 chances to play!
Upcoming Events
Saturday July 2nd American Tournament – Special Event.  Mixed Doubles. 
This event is in memory of long term club member Joe Postlethwaite and will be attended by his family who have also kindly donated prizes and a trophy.
£2.00 entry.  2pm start, please arrive by 1.45pm
Club Finals Day – Saturday, September 24th   
American Tournaments will also take place on:
July 16th, August 6th, August 20th, September 3rd, October 1st, October 15th
Tipsy Tennis Winners 2022 – Congratulations to Suzanne and Dave!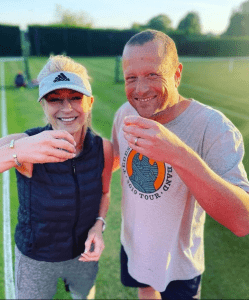 90+ Tournament Finalists from May 2022 – Congratulations to winners Saskia & Jim!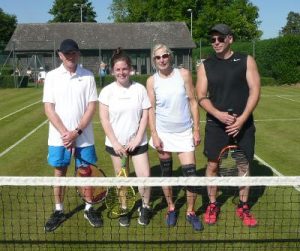 Congratulations to Angela Charles-Edwards for 50 years as a member!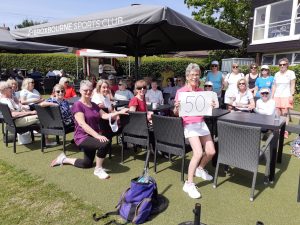 Cath Ruffles Charity Tournament May 2022