Tennis Events Calendar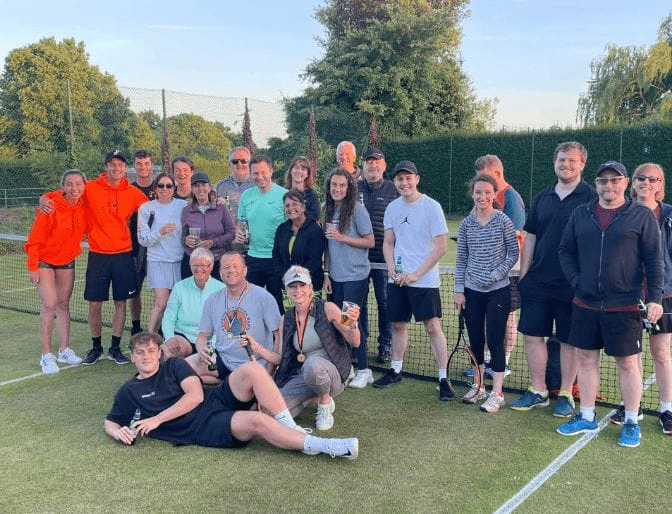 A variety of on-court and off-court events take place throughout the year and everyone is welcome to join in.
2022 has seen a number of American Tournaments, the 90+ Mixed Doubles event (combined age of partners must be 90+ years) and the ever popular Tipsy Tennis!  (Yes, its exactly what it sounds like.  Tennis, but you're a bit tipsy!) and the Club Championships and Finals Day.
A new Winter Box League for singles is currently being set up – please contact coach Harry for details and to join.  This is mixed – all levels welcome.
Tipsy Tennis Winners 2022 – Congratulations to Suzanne and Dave!
90+ Tournament Finalists from May 2022 – Congratulations to winners Saskia & Jim!
Congratulations to Angela Charles-Edwards for 50 years as a member!
Cath Ruffles Charity Tournament May 2022