PADEL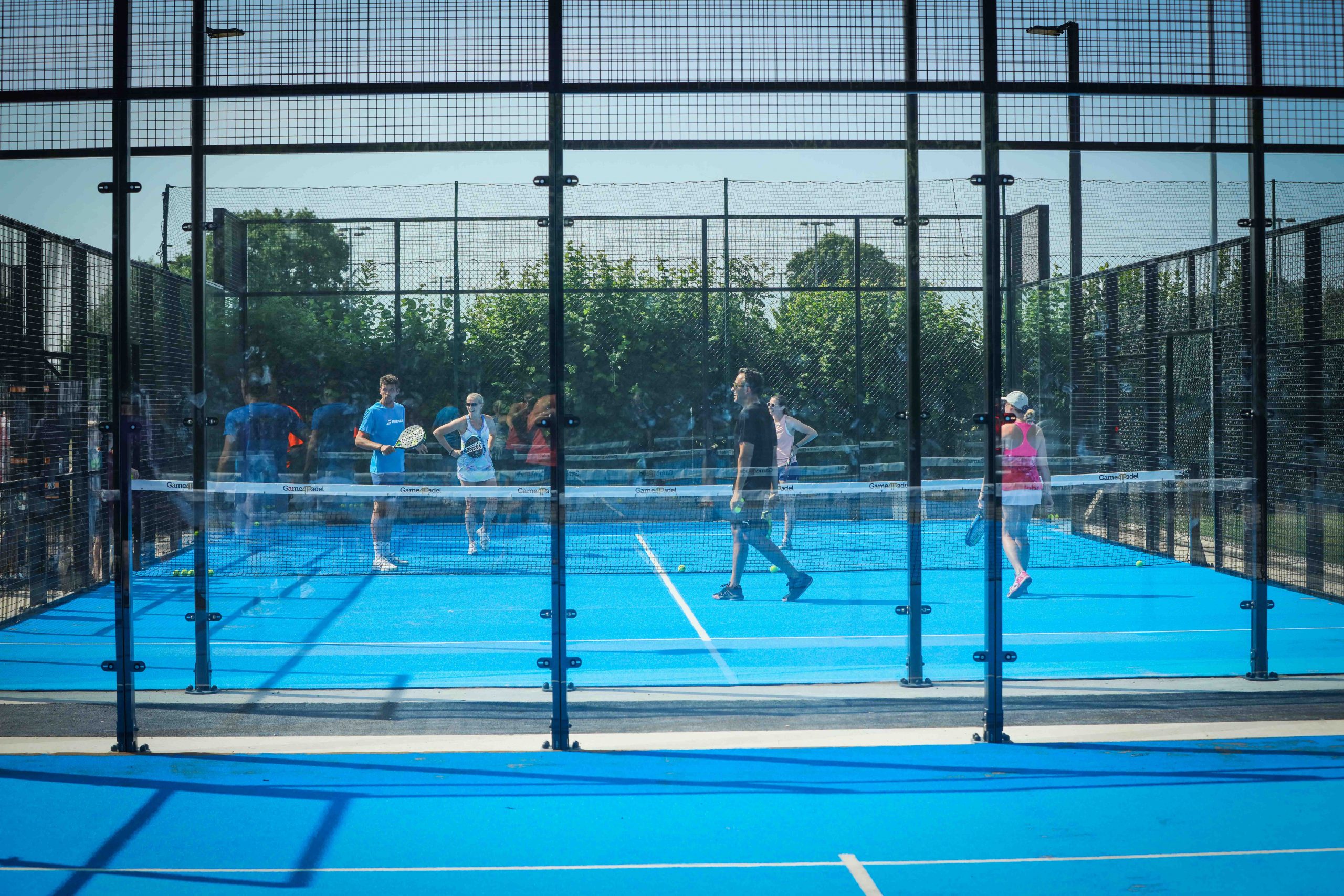 News article posted – Monday 28th November

PADEL NEWS
G4P Padel Coaching on Fridays at Broxbourne Sports Club
Jack Hazlewood, G4P's experienced padel coach provides regular coaching at Broxbourne Sports Club on Fridays.

To book a place on one of these, you don't need to become a member, but you will first of all need to register and set up an account in MATCHi, the booking system used by Game 4 Padel. Here is the link:
https://www.matchi.se/facilities/game4padelbroxbourne
His next day at Broxbourne will be on Friday 2nd December, offering a choice of sessions targeted at players of different standards:
11.00-12.00    Private lesson
12.00-13.00    Group: Padel Tactics and Matchplay – Intermediate* (see below). £9pp (£7 members)
13.00-14.00    Private lesson
14.00-15.00    Private lesson
16.00-17.00    Junior Group Coaching – (11-18s). Basic padel techniques/Introduction to matchplay. £7pp
17.00-18.30    Coach-led Matchplay – Club Night with tactical guidance. Intermediate* (see below).  £12pp (£9 members)
18.30-20.00   Coach-led Matchplay – Advanced* (see below). £12pp (£9 members)
Private lessons are for 1-4 players. £40 for individual 1:1; £5 each for additional players. Cash payment to the coach on the day (bank transfer also possible). Book direct with Jack – please text him 07746 962002 to book your place.
All the group lessons and the coach-led matchplay are for a maximum of 8 players
*Levels Guidance:
Group coaching sessions work best if participants are of a similar playing standard. Here is some guidance about the levels for the Friday groups:
Intermediate – For club level players of tennis, squash, racketball, badminton and/or those who have played padel informally for 1-2 years.
Advanced – For tennis/squash players who play at club 1st team level and/or experienced padel players who want to play competitively.
Contact Jack on 07746 962002 to discuss which level is right for you.
Book your place via the ACTIVITIES section on MATCHi:
https://www.matchi.se/facilities/game4padelbroxbourne
If you have no/limited racket sports experience and would like to participate in beginners group coaching please contact Jack. We are planning to set up these sessions in the future so it would be good to know about your interest and availability.
If you are new to padel and would be interested in an introductory session to get you started, you can express your interest via the application form on MATCHi. Go to the APPLICATIONS section on MATCHi:
https://www.matchi.se/facilities/game4padelbroxbourne
All sessions are open to non members.
Rackets are available for hire at the bar £2 each.
If you have any questions please email: padel@broxbournesportsclub.co.uk
Padel Box Leagues
We are very pleased that there is so much enthusiasm for the new box leagues. By the deadline on Sunday 30th October there were 24 pairs entered for the men's, 8 for the women's and 12 for the mixed. Matches are now being organised and played. Deadline for completion is 31st December.
PADEL GENERAL
Broxbourne Sports Club is delighted to be working in partnership with Game 4 Padel to bring this new sport to Broxbourne and establish Broxbourne Padel Club.
Further information about how to play Padel, Broxbourne Padel Club and how to join and book courts are available on this site.
CLICK ON THE LINKS BELOW TO FIND OUT MORE: