Walking Football

Fridays 10.30am – 11.30am
Starts on Friday 5th October with a free taster.
If you can't come that day – come and try on another Friday.
All standards are welcome – even if you have never played football before!
It's excellent value at just £3 per week, with discounts available if you sign up and pay for 10 weeks in advance. Broxbourne Sports Club members get a discount (please present your fob).
Why Walking Football?
This low impact version of the game doesn't allow running or contact between players. So, if you are an ex-footballer or enjoyed other sports and are not as mobile as you used to be, this is a great way to keep active. Or if sport hasn't been your thing up to now but you want to get some good exercise, fresh air, have fun and meet people – why not give it a try? There are many proven health benefits for men and women.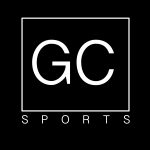 The sessions at Broxbourne Sports Club will be led by a qualified coach from GC Sports who will help everyone learn the rules, do some practice drills and have some great games.
For more information please contact Gary – 07722 407366; Gary_education@outlook.com
The photograph on this page is of the Walking Football group run by Active Herts in Cheshunt.