Padel skills on show at Broxbourne Sports Club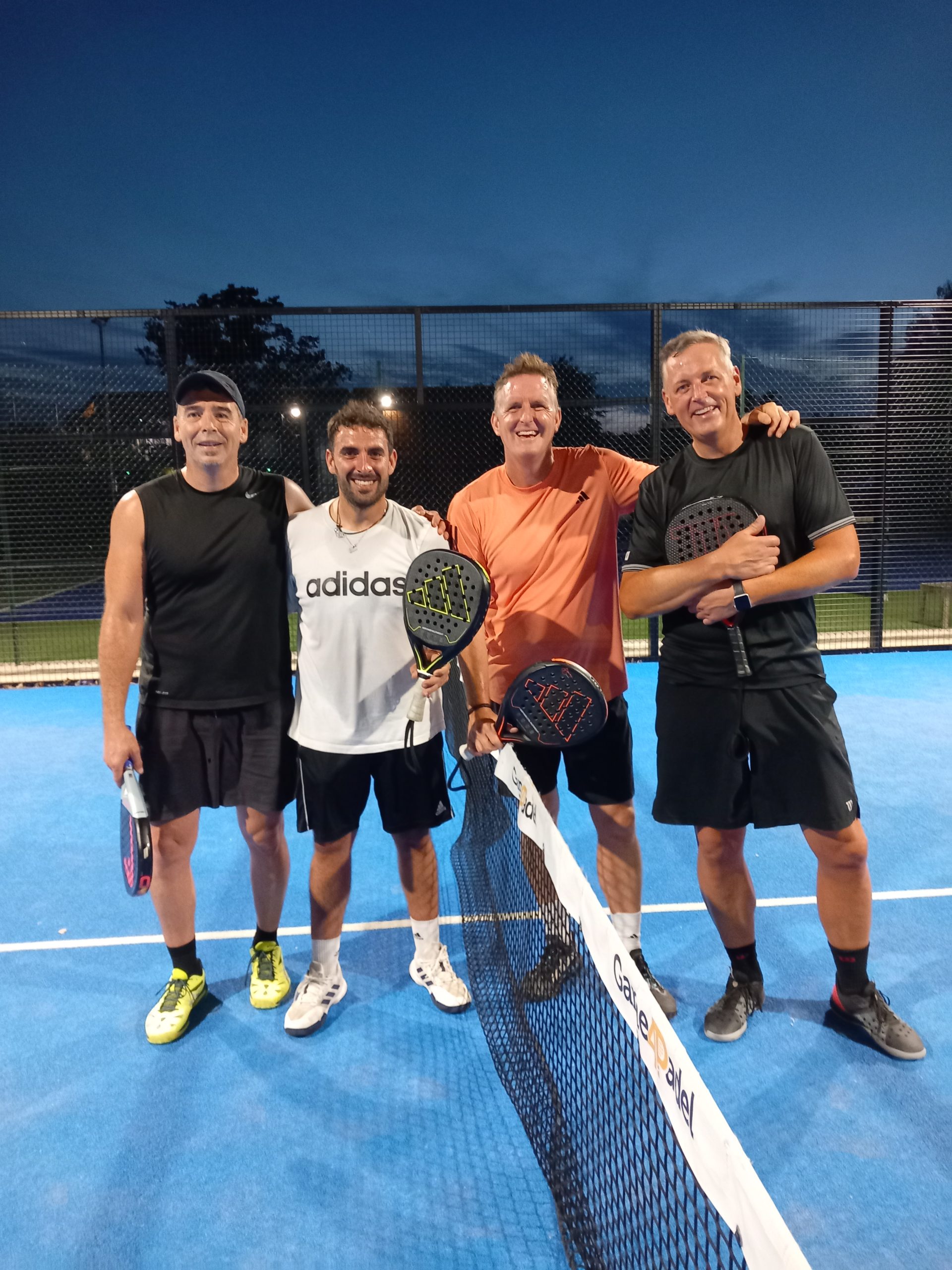 Members of Broxbourne Padel Club enjoyed an exhibition match on Thursday 17th August. James Rose, Game 4 Padel Development Director and Master Coach, Pablo Franco teamed up with 2 of our plucky members – Jim Marshall and Al Beesley. It was wonderful to see such a great display of skills with some amazing rallies and a few trick shots from Pablo. James and Al took the first set 6-4, then Pablo and Jim found their form and won the 2nd set 6-1. Pablo and Jim then came out top in a tight championship tiebreak winning it 11-9.
A good crowd of club members watched and cheered them all on, braving the evening cool and some annoying midges!
Earlier in the day when it was rather warmer, 24 members attended masterclasses run by James and Pablo.